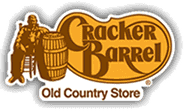 Job Information
Cracker Barrel

Senior Network & Security Engineer (SNSE)

in

Lebanon

,

Tennessee
Overview
Responsible for design and deploy core networks infrastructure that will interconnect Cracker Barrel facilities and data centers across the USA, including local area network (LAN) and wide area network (WANs) to allow the corporation to take advantage of current and future network technologies. The incumbent will be responsible to implement Security standards across corporate network and assure compliance with Security Department., SNSE will also be responsible of set up probe of concept (POC) projects to allow the evaluation of new network technologies or equipment and work with management and the infrastructure team to create a deployment plan. As part of the core network team, SNSE will be responsible for mentoring junior network engineers and define support strategy for corporate network.
Responsibility
•7 to 10 Years working as Network administrator with Juniper and Cisco Equipment (Routers
and Switches) Having experience with Meraki is a Plus
Experience designing and implementing L2 and L3 Networks.
• Broad L3 knowledge to include hands on experience with a L3 routing protocol.
• Deep understanding of L2 switches
• 3 years of experience with virtualized environments
• Experience in writing technical documentation for Level 1 and Level 2 support related Network issues
• 5 years of experience working with Firewalls (Juniper is a plus)
• Experience working with MPLS VPLS and SD-WAN
• 5 Years working with L2 and L3 VPN
• Experience working with BGP and OSPF protocols.
• Deep understanding of network security
• Experience with security management such as ForeScout.
• Assists in the planning and implementation of the overall corporate network infrastructure.
• Studies vendor products to determine those which best meet the company needs
• Provides recommendations to management resulting in purchases and installation of hardware, software and networking equipment
• Evaluates new products/technologies to determine impact on existing system configurations
• Responsible to drive and maintain network documentation
• Performs disaster recovery planning and testing
• Leads technical networking staff.
Qualifications
Bachelor's degree in Computer Science, Information Systems or equivalent technical
certification. 5 - 7 years in an enterprise environment.
Process/Project Management

Procedural Documentation

ForeScout administration

Solar Winds Monitoring

Preferred Certification in CCNP, CCIE or JNCP Junos Securitt

Preferred Certification in CCNA Routing and Switching or JNCIA
Systems:
TCP/IP Protocol

BGP Protocol

OSPF Protocol

Multi Factor Authentication

Server and Workstation Operating Systems
Take the Next Step
In compliance with federal and state equal employment opportunity laws, qualified applicants are considered for all positions without regard to race, color, religion, sex, sexual orientation, genetic information, national origin, age, marital status, medical condition, disability or any other class expressly protected by law. Qualified applicants are considered for employment according to the laws of the respective state of employment. If you feel this policy has been violated, you may report such instances to the Employee Relations Department online () or toll free at 1 800-333-9566.
Location 307 Hartmann Drive
Category Home Office
Address Home Office
City/State US-TN-Lebanon
Location : Postal Code 37087